Currently, there are only two options to unlock the iPhone, enter a digital password and use the fingerprint. A new jailbreak tweak called 'PressUnlock' provides an alternative way of unlocking your iPhone, which is absolutely contrary to popular belief, and faster than entering a passcode.
PressUnlock adds the ability to unlock your device by tapping and holding onto a single digit number of the passcode keypad, even if the thief does not think this way, but you only have 10 kinds of ways to unlock iPhone, from 0 to 9.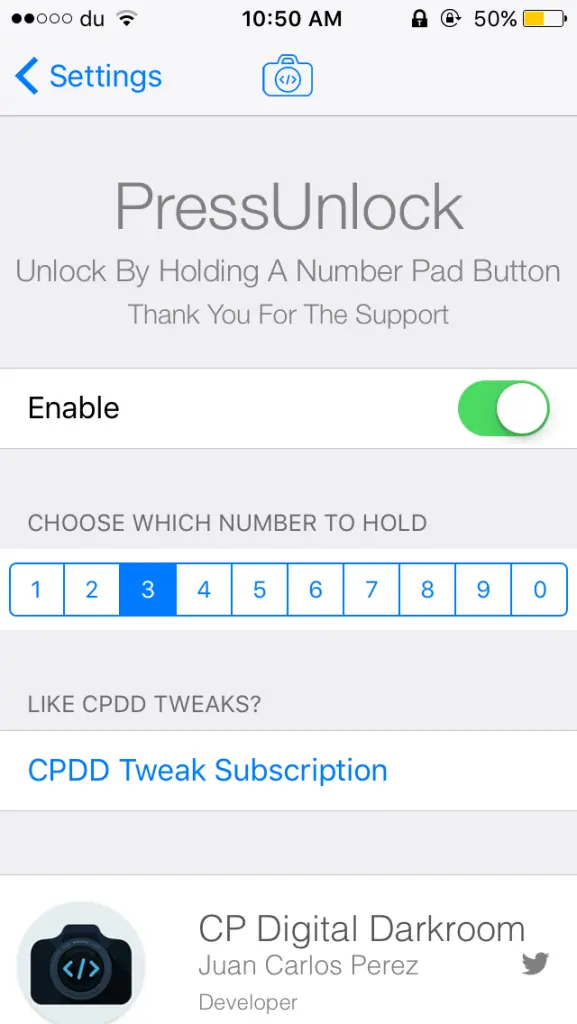 PressUnlock tweak is now available at Cydia BigBoss repo for free and supports devices running iOS 7 or higher. If your device has not yet jailbroken then follow this simple steps on How to jailbreak iOS 9.0.2 using Pangu?
Once downloaded & installed this tweak, you can have options to configure into the tweak preferences panel in the settings app. You can choose a number range from 0 – 9 to unlock your iPhone by tapping and holding on it in passcode keypad button. For instance, if you assign the tweak to the number 1, so then tapping and holding on number 1 in the passcode keypad button will unlock your iPhone easily.