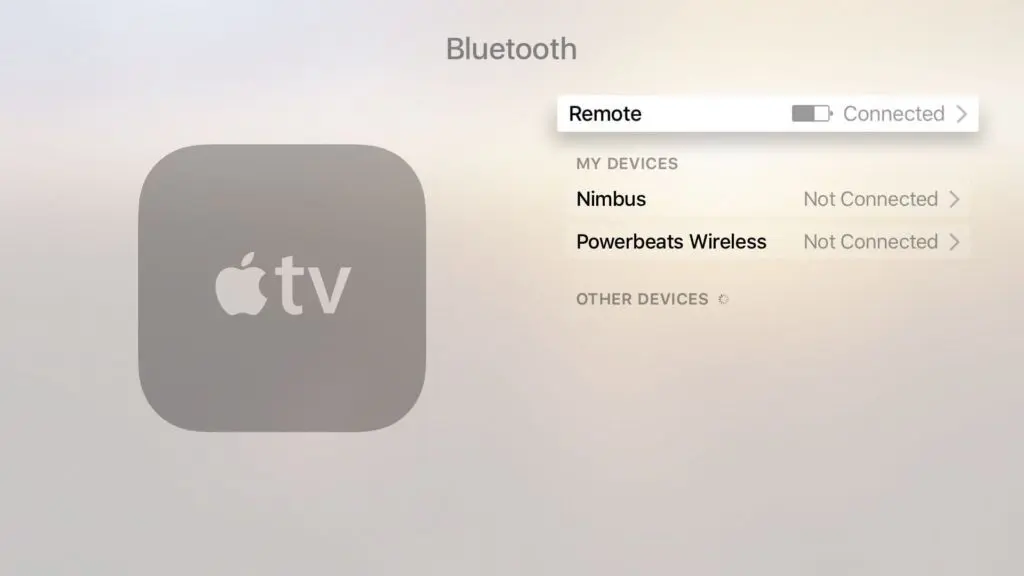 Last fall, Apple launched Apple TV 4 with a new operating system tvOS, which comes with Siri Remote controller is also a major highlight, you may learn how to update Apple TV 4 firmware, then you must not know how to upgrade the Siri Remote firmware.
In fact, upgrade the firmware for Siri Remote is more simple than Apple TV 4, although the tvOS system upgrade includes the remote firmware, but actually the latter can be carried out independently.
How to update Siri Remote firmware
Step#1 Open the Settings app on your fourth-generation Apple TV and navigate to the Remotes and Devices → Bluetooth section.
tvOS updated Siri Remote firmware Apple TV screenshot 001
Step#2  Highlight your Siri Remote in the tvOS interface, but don't click the Touch surface.
Step#3 Press the Play/Pause button on the remote four times quickly.
Focus should automatically return up a level, to the Remotes and Devices menu.
If there is a new firmware available, it'll be downloaded in the background and the remote will be updated later when your Apple TV and the Siri Remote are not in use.
The remote firmware update process can take from 10 to 30 minutes. Once the new firmware has been installed, the Siri Remote will restart, which may take about 30 seconds and during this time no touch or button events will be sent.
The remote battery level must be at 25 percent or higher for the update to begin.