Apple has not been significantly improved the battery capacity of iPhone in each new generation. While we speculate based on recent rumors that iPhone 7 will be thinner than previous generation and lacks the 3.5mm headphone jack. Thus presumably Apple does not increase the capacity of the battery in iPhone 7, and more likely to be maintained or reduced.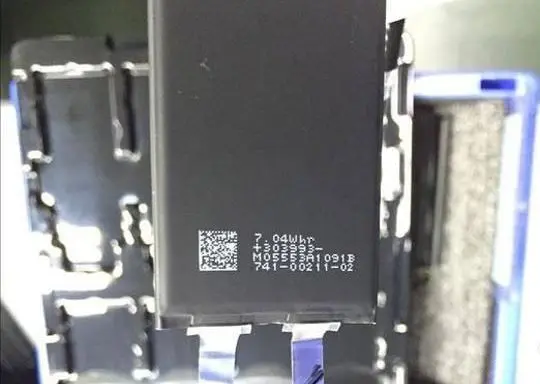 However, things are not as we imagine, the latest leaked iPhone 7 battery image further 7 shows the iPhone 7 battery capacity will be 1735 mAH and iPhone 7 Plus will be 2810 mAH, which  slightly larger than the current-generation iPhone 6s and iPhone 6s Plus (1715 mAH and 2750 mAH respectively.)
Due to iPhone 6s watt parameter is 6.61 Whr, which smaller than the iPhone 7's 7.04 Whr, so the larger battery capacity argument also has a certain credibility However, if compared with the iPhone 6, the iPhone 7 battery capacity is actually smaller: IPhone 6 is 1810 mAh, iPhone 6 Plus is at 2910 mAH. Last year, Apple launched an official battery case for iPhone 6 / 6s to help those people who need to extend battery life, perhaps this year the company will launch an update for the case.