This is a simple tutorial guides you how to update your AMD graphics card driver on Mac OS X (running on any Intel-based PC) to the latest version, to further enhance system performance over 30%, let's take a look.
How to Install Latest Graphics Driver for Mac
Step#1 First you need to download mXDriver 16.4.2 (link) and Display Driver Uninstaller V15.7.5.5 (link).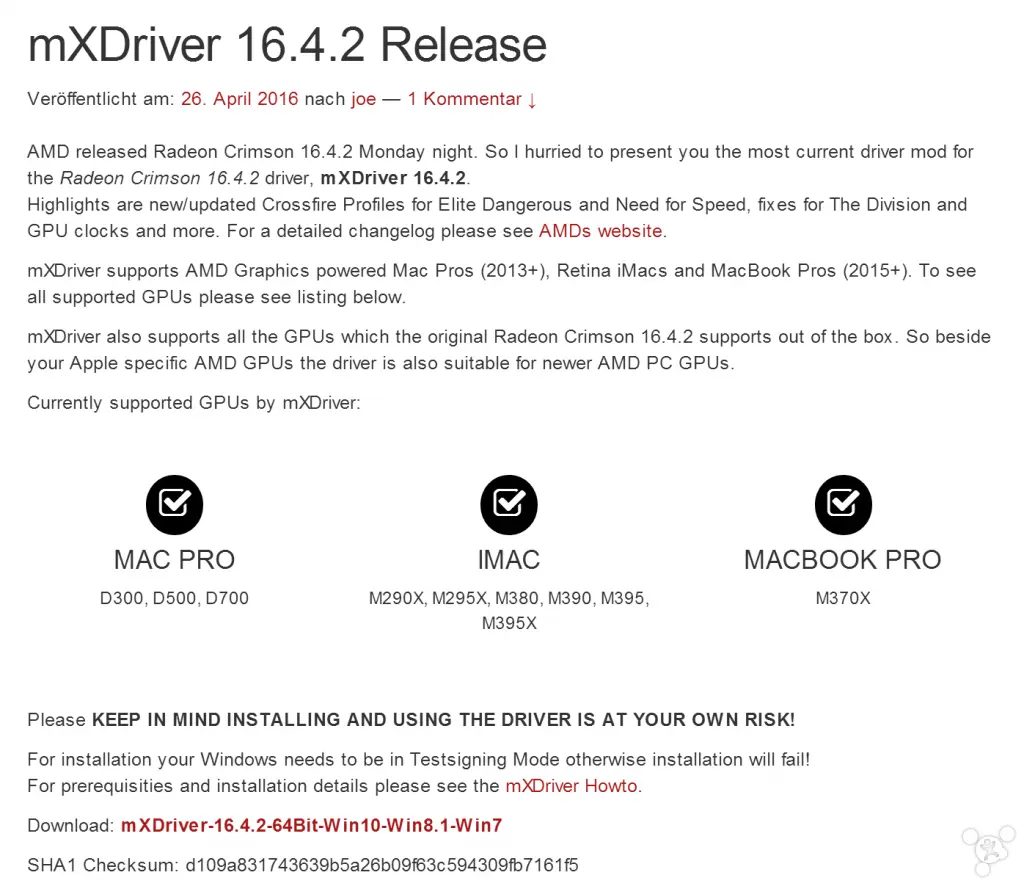 Step#2 After the download is complete, install Display Driver Uninstaller (DDU) to clean up the old drive, pay attention to install it in safe mode. Also, you'd better use the HDMI interface whenever there need a monitor connection, to avoid the monitor can not work normally.
Step#3 Once the device into safe mode after the reboot, click on the first "clean up and restart."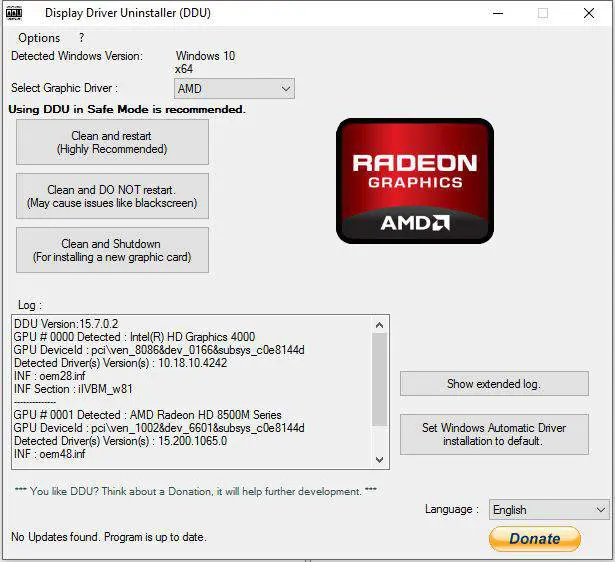 Step#4 Go to C:\Windows\system32\cmd.exe, right-click "Run as administrator", enter bcdedit.exe -set testsigning on, then press Enter.
Step#5 Then enter bcdedit.exe -set nointegritychecks on, and press Enter.
If the above two commands correctly, we will see "The operation completed successfully" message.
Step#6 Next, install the graphics driver mMDriver 16.4.2, please ignoring those security alerts, you certainly need to select Continue when prompted whether to continue the installation.
Once you the completed steps, Mac will restart, then we can enjoy the latest graphics driver, but remember to turn off automatic updates.