Since Apple's iPhone 5c has not been widely recognized by the market, so its successor model also not been unveiled along with the iPhone 6s and iPhone 6s Plus this year. But from the recent rumors, Apple does not seem to give up the low-price iPhone, or will launch a small-sized iPhone in the first half of this year to further consolidate the market. Let us work together to take stock of what rumors been leaked about this 'iPhone 6c'
Design and Material
iPhone metal series has been praised by the majority of users, and this year it seems that Apple will take this high-grade material on the small size of the iPhone. According to relevant media reports, iPhone 6c will use all-metal body design, but the screen size is only 4 inches. In addition,OnLeaks also said iPhone 6c also equipped with Touch ID fingerprint sensor and True Tone LED flash.
The famous analyst Ming-Chi Guo also said in December last year that a 4-inch iPhone 6c will have a metal body, and the body edge design is similar to iPhone 6s, will also use 2.5D glass, and there are two to three kinds of colors choice, wherein the rose gold is likely to remain only on iPhone 6s and iPhone 6s Plus.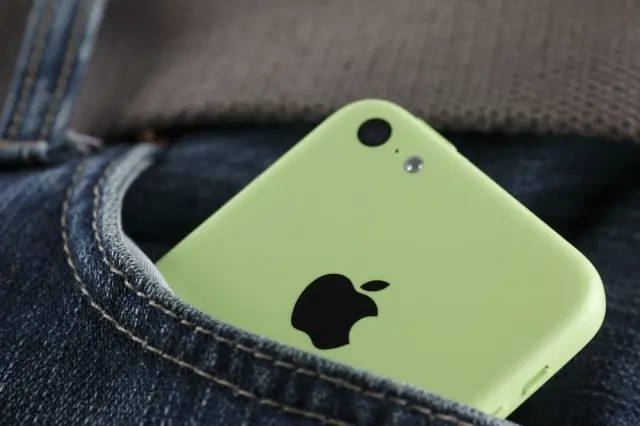 At the same time, early last year, Apple has accidentally leaked an never occurred iPhone on the official website. From this picture, the 'iPhone 6c' almost exactly same with the iPhone 5c , with a red plastic cover, but if you look closely, you can find the iPhone's Home button has a high light chamfering, but also less rounded rectangular pattern in center, which means that this iPhone is likely equipped with Touch ID.
While taking into account Touch ID is almost a prerequisite for Apple Pay support, so this leaked iPhone is perhaps the rumored iPhone 6c. In addition, rumors that the bottom of the speaker openings and back LED flash also different from iPhone 5c, it seems from the side to prove the existence of this iPhone 6c.
Release date and Price
At present, most rumors point to Apple will release iPhone 6c in the first half of 2016, such as Ming-Chi Guo said the iPhone 6c to meet part of users' small screen demand, it will be priced at $400 -500, its price does not have much difference with the iPhone 5c, and sales during the year will be around 20 million units. However, there is no specific release date, may be from January to April, and even news that Apple will eventually abandon iPhone 6c.
Related Specs
Since the positioning slightly lower than the iPhone 6s and iPhone 6s Plus, then the hardware configuration of iPhone 6c naturally also relatively lower. According to Apple Insider reports, iPhone 6c will be powered by A9 processor, 2GB RAM, 1642mAh lithium battery and a resolution of 1136 × 640 4-inch screen, and the screen will not carry 3D Touch feature, to differentiate the positioning differences between products.
In camera, view from the previous rumors, iPhone 6c will be equipped with 800-megapixel rear camera and 1.2 MP front camera, rear camera aperture of f / 2.2, the overall configuration fairly with iPhone 5s. In terms of connectivity, iPhone 6c will support 802.11ac Wi-Fi and Bluetooth 4.1, and in order to support Apple Pay, NFC will naturally continue to appear on the iPhone 6c. In addition, according the leaked battery photos from Nowhereelse.fr , iPhone 6c battery capacity may be 1715mAh.