Many times, people tend to forget that the admin and standard passwords on OSX 10.11 El Capitan, OSX 10.10 Yosemite, OSX 10.9 Mavericks and OSX 10.8 Mountain Lion due to carelessness or too a long time. Then do not worry, OS X always been an intelligent system, you can reset the forgotten Mac posscode without any third party apps, means just by booting into Mac and reset your or any other user password you want to reset. So let's begin resetting forgotten Mac OS admin password.
There are different and variety of ways to reset forgotten Mac OS password whether by third party apps or by other methods but here we will take a look at the easy and standard method, let's get started.
Note: You can see more methods on official Apple site or by clicking from here.
Restart you Mac if it is on or turn on if its shutdown and while restarting your Mac before getting to Apple logo, hold down Command (⌘)+R until the Apple logo appears, then let it load and you will boot into OS X recovery. Once the Mac booted into recovery then go to the Utilites menu and select Terminal.
At the prompt type 'resetpassword' (hit enter)
This launches the Reset Password screen, select the Volume Hard Drive in the top part of the window pane, then for the user that you need to reset select the user account in the lower part then add and confirm the new password and click save, you get a confirmation screen and details about the keychain account.
Go to the Apple Menu and click Restart to boot back to the normal hard drive and the new password will take effect immediately.
Course some will encounter error when resetting.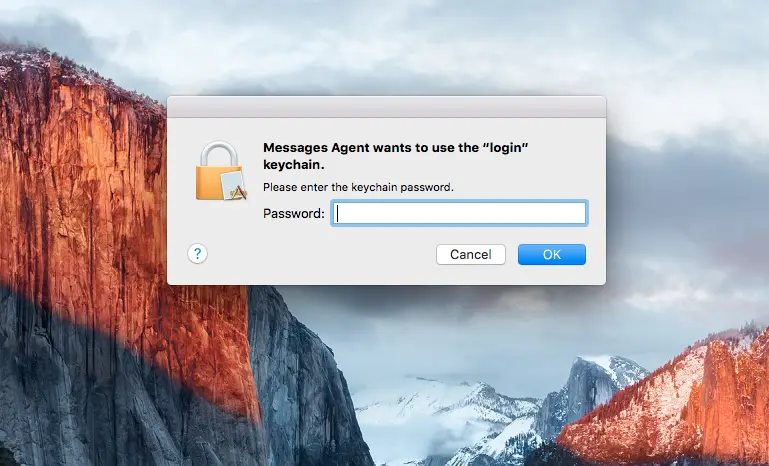 When the resetting finished, restart your mac and you'll be asked to update keychain, if you've clicked on Continue Log in then you've did wrong and after that you'll have to suffer from collections of errors like the shot, so how to fix them?
Solution: To fix these problems on your computer, you have to try the resetting process once again and choose Create New keychain after restarting. No problem, if you'll lose your keychain but make sure that you've your computer safe and without losing files.