March is coming, means the long-awaited Apple's spring event will provide us with the rumored smaller 4-inch iPhone, whether iPhone 5se or iPhone SE, all will be unveiled next month.
Although many rumors described in detail for the iPhone SE's release date, specifications and price, but they only speculate, no hard evidence. Earlier today, KGI Securities analyst Ming Chi Kuo said that the iPhone SE would come with an A9 chip, NFC, Touch ID, 802.11ac Wi-Fi, Bluetooth 4.2, Live Photos support, and a larger 1,642 mAh battery , as well as a 12MP camera. Sounds like a lot of phone for $500, 3D Touch or not.
Now, we are seeing a number of leaked images that could potentially be of a display assembly pulled directly from the production line of the iPhone SE.
The leaked iPhone SE assembly was first spotted by French site Nowhereelse.fr. As you can see from the side-by-side image above, the iPhone 6s screen has 3D Touch modules at the top and bottom left of the assembly. The iPhone SE, though, does not have these modules, seemingly proving that 3D Touch will remain exclusive to the iPhone 6s (and upcoming iPhone 7)… at least for now.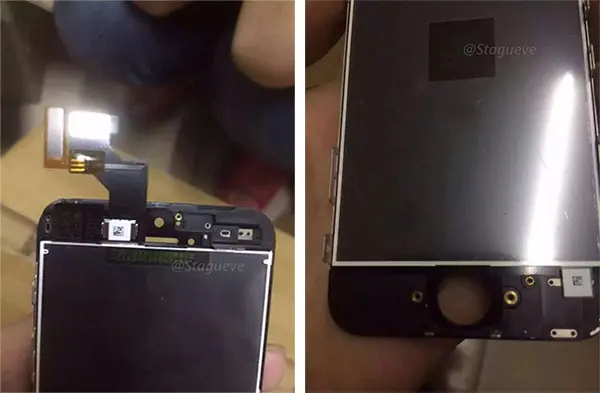 Additionally, the inclusion of 3D Touch would have also lead to an increase in the total BOM (Bills of Material), which could have possibly led Apple to price the 4-inch iPhone higher than its current rumored price tag of $400-500.