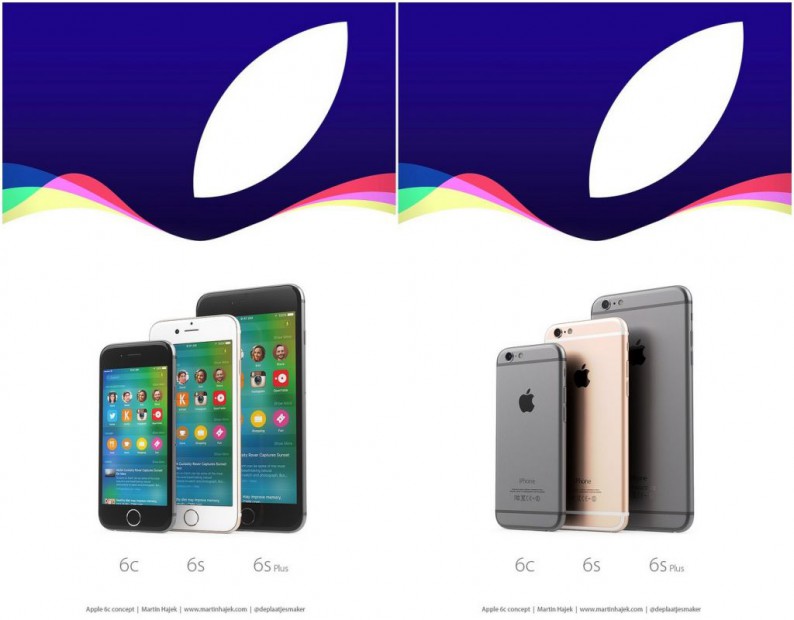 Apple's autumn event in sight, iPhone 6s and iPhone 6s Plus will undoubtedly debut, and the rumored iPhone 6c seems more expected by the people, but unfortunately, there are reliable sources confirmed Apple will not launch iPhone 6c with a small screen in the upcoming event. Even so, still some designers produced a dozen exquisite concept renders to the unrealistic iPhone 6c.
In the renders we can see iPhone 6c are placed together with the iPhone 6s and iPhone 6s Plus, its screen size same with iPhone 5c's 4 inches, the appearance is simply a smaller version of the iPhone 6s, although the huge Home button looks somewhat obtrusive.
iPhone 6c Concept Renders
However, the small screen combined with 2.5D glass screen makes iPhone 6c look more rounded, its grip feel must be great. In addition, iPhone 6c abandoned the plastic material used in the iPhone 5c, but with a new aluminum alloy material, more robust and durable.