Yesterday, Apple quietly released the new iOS 9.2.1 for all supported models of iPhone, iPad and iPod touch, new version brings performance improvements and bug fixes, but the Battery Percentage frozen still occur even if the user to upgrade their devices to iOS 9.2.1.
More pertinently, affected users claim the problem has lasted for months with a major thread in Apple's own Support Communities forum reporting it has existed since iOS 9.0 was released in mid-September. In fact users on the thread claim Apple has been privately acknowledging the flaw since then and even pledged a fix would appear in iOS 9.0.2 which was released on 30 September.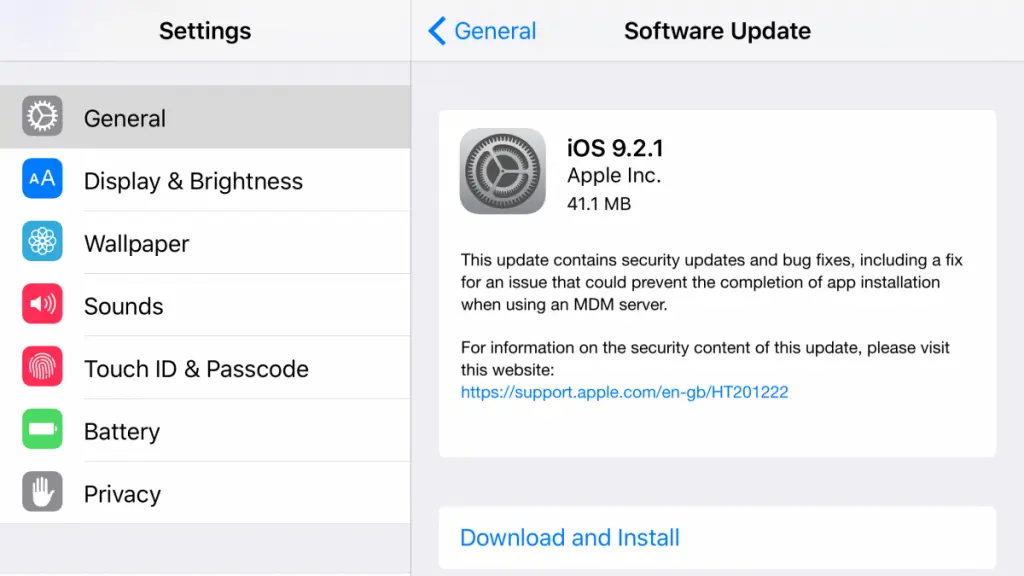 If you want to upgrade your device to the latest firmware, and fix other bugs, then you can download the firmware update through OTA, as well as directly download the official IPSW provided below for an iTunes restore, just click on your device's name to download the update.
Download iOS 9.2.1 Ipsw
iPhone
iPad
iPod Touch
This is the security content of iOS 9.2.1, to learn about other security updates, see Apple security updates.