In the jailbreak community, there are many cydia tweaks specifically created for the 3D Touch on iPhone 6s and iPhone 6s Plus, but only a few are created for those older devices which do not support the 3D touch. While in below we will introduce a new jailbreak tweak called 'Snakebite' will rebuild the iOS App Switcher with a new interface for quickly accessing recently used apps or favorite apps. The tweak also works on those older devices are not supported by 3D Touch.
Snakebite changed the App Switcher interface into a slider form, from the Snakebite interface, it's possible to quickly access the App Switcher via the Multitasking shortcut button. This tweak involves 3D Touching on the left side of the screen and swiping towards the right side of the screen. If you don't own an iPhone 6s, you can simply use a tap and drag gesture instead.
Snakebite tweak will be available at Cydia BigBoss Repo for $0.99 in the coming days. Once you installed it on your jailbroken device, the tweak should begin working immediately. You will find a new preference panel in the stock Settings app. From there, you can further customize the setup to your liking.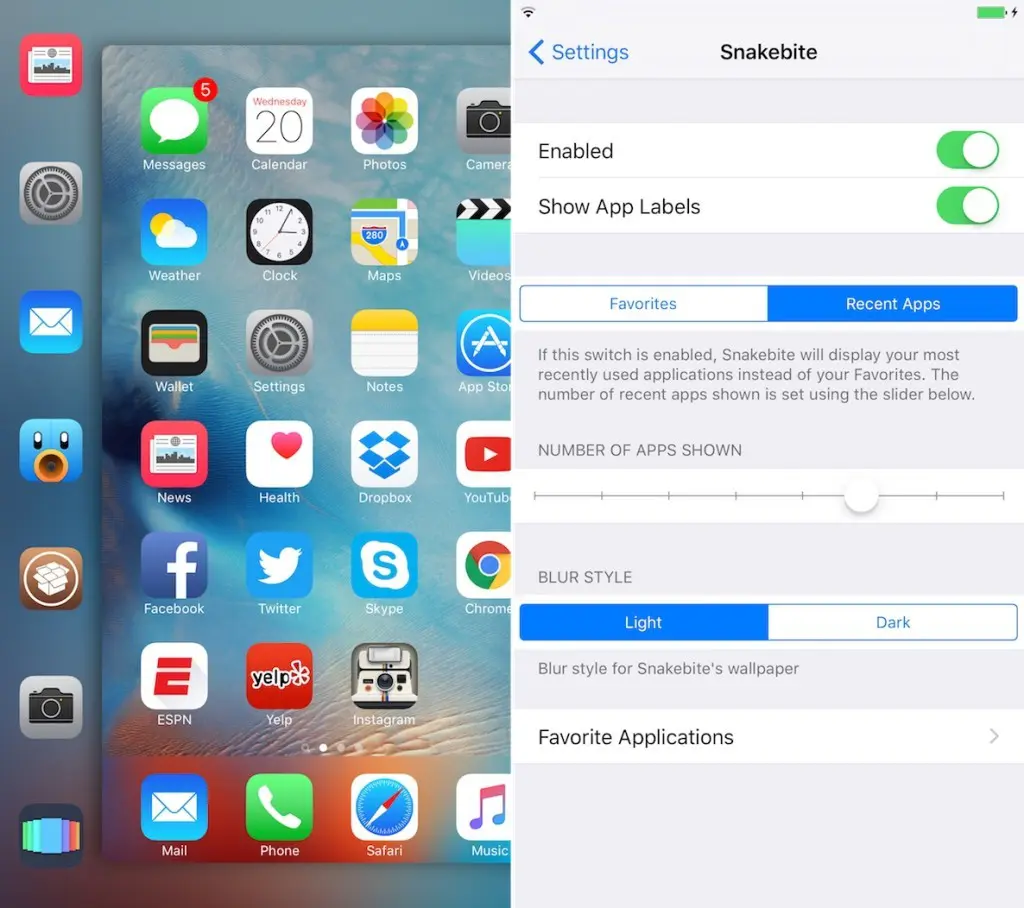 Inside the preferences, you'll find a kill switch, show icon labels option, a # of icons slider, a blur color option, and a section dedicated to establishing favorites. You can also switch between displaying recent apps or favorite apps from the tweak's preferences.