Currently Apple's iOS system has been updated to version 9.3.1, from the recent users feedback, the new system still exist bugs, course it also does not support the jailbreak. However, last week, there were rumors allegedly hacker enMTW sold jailbreak vulnerabilities he found in iOS 9.3 to TaiG team. Then, a few days ago, the iOS 9.3.2 beta 1 Apple just released for developers which could patch a kernel bug that can be used for jailbreaking iOS 9.3.1.
More drama is yesterday the AppSync tweak unexpectedly updated with support for iOS 9.3.1 jailbreak, which is a well-known cydia tweak allows you to sync and install unsigned or cracked apps in iOS.
According to the screenshot posted on twitter, it seems to be a fake, or maybe a little clues revealed about the iOS 9.3.1 jailbreak.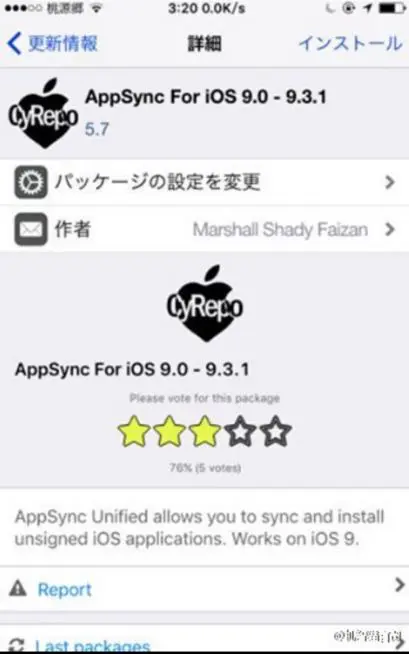 Therefore, comprehensive analysis of all currently known news, Pangu, TaiG and other hackers and are less likely to launch a new jailbreak in the near future, maybe they already jailbroken iOS 9.3.1, but due to Apple's update frequency, a new jailbreak will possible arrive for iOS 10, not iOS 9.3.x or 9.4.