So far almost no cydia tweak was created used to transform the iOS Settings app, only a few simple changes in appearance.
What is PreferenceTag3
PreferenceTag3 is a feature rich tweak that gives you a complete control over how you want your Settings app to be organized.With the tweak, you can easily organize the preferences into separate folders and access them from there. Preference Tag3 tweak provides a great deal of freedom for you, it'll let your organize your Settings app exactly how you like it.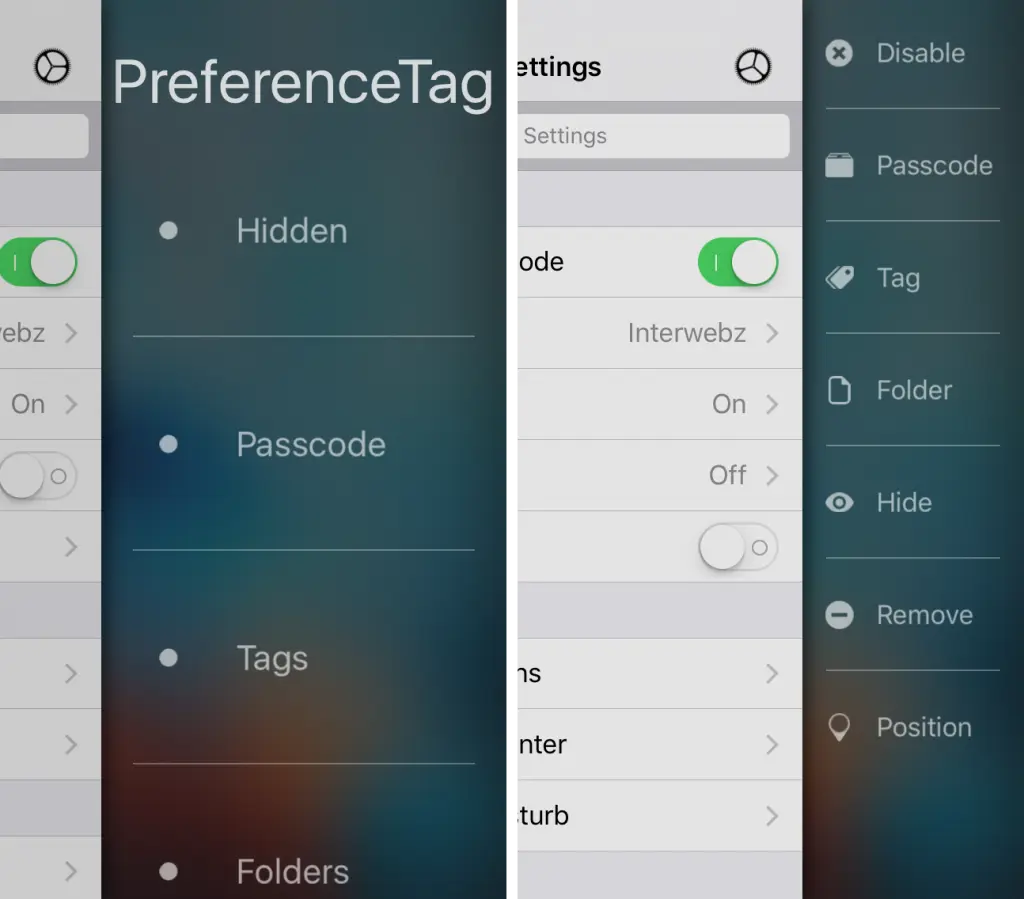 With the Tweak You Can:
Disable each setting so that no one can access it
Password protect a particular setting and provide access only when the correct passcode is entered
Tag settings
Hide or remove individual preferences from the Settings app
Place settings in each section into different positions
How to Install PreferenceTag3
PreferenceTag3 cydia tweak is now available at BigBoss repository for $1.99 download, it works for any jailbroken iOS 9 device.
It's better to use the link below when linking to packages. This way, mobile users can install the package from the link displayed at the top of the page. Install PreferenceTag3
How to Use
To use PreferenceTag3, you can use a 3D Touch gesture, or just tap and drag to the left from anywhere in the Settings app. To access settings for an individual preferences cell, you'll tap on the cell and drag to the left.
When you open the main interface by tapping anywhere there's blank space in the Settings app and swiping to the left, you'll see the "PreferenceTag" header at the top. From here, you can access your main sections and configure them.
To learn more practical tips please click this post by idownloadblog