Yesterday, nowhereelse.fr shared two pictures on their site that probably just confirmed a persistent rumor announced several months ago that the iPhone 7 Plus or iPhone Pro 7 can be equipped with a dual camera sensor. And followed by a photo on iPhone 7 metal back shell leaked to confirm that Jony Ive and his team to make tiny changes to the design of two new smartphones from the California firm…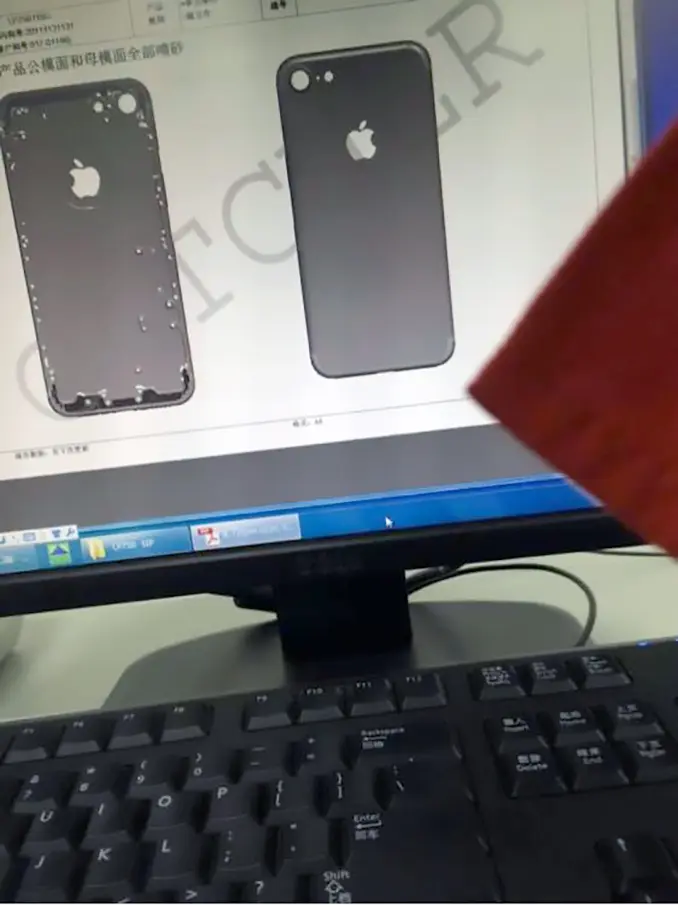 Today, @stagueve created an iPhone 7 rendering based on the leaked schematic,the future iPhone 7 may grow up like this.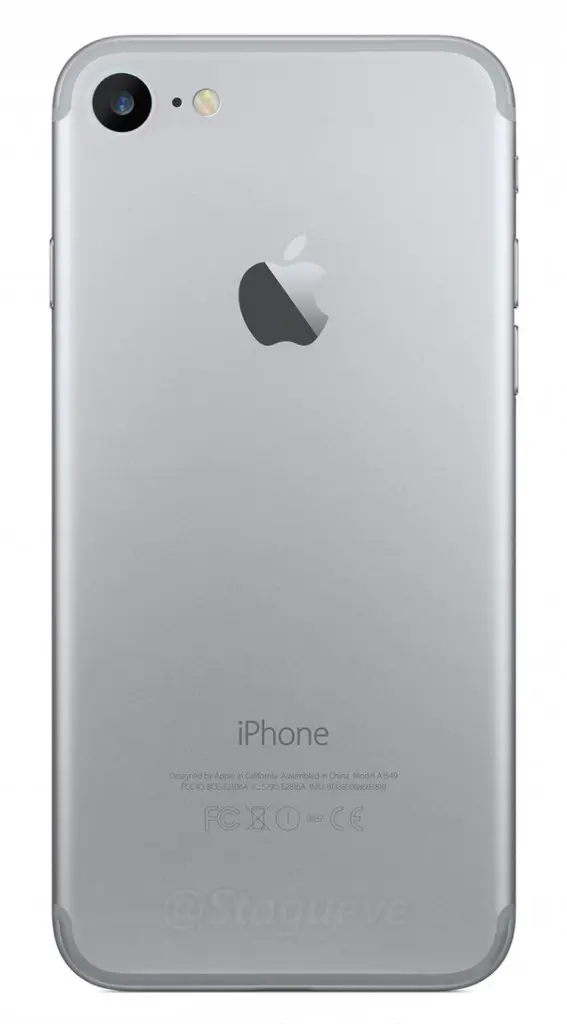 You may have noticed that the separating strips of the device antennas cover only the upper brackets, bottom and sides of the case but now crossed back over the latter in width. The other detail that will probably not escaped you respect the space in which the device will slip back photo of the iPhone 7. Orifice visibly larger, which is close to the side edge and appears to form a slight bulging outgrowth.
That's about all we can take in examining this photo. Please understand that the eavesdropper who is responsible for this leak says that this case seems slightly thinner than the iPhone 6s, confirming in passing the lack of a headphone jack port.
The author also remind us that a silicone shell supposed to have been designed to protect the iPhone 7 has recently made a little more credibility to tidibits wishing that this jack has been replaced by a second speaker. Wait & See …
To finish and give you a better idea of ​​what this might look like iPhone 7, the author slip us in passing a small photo editing he realized it based on the information revealed by the flight of the day.