As we know, Apple's upcoming product is a small-sized smartphone 'iPhone SE'. However, this probably not a whole new generation iPhone, because it still uses the old A9 processor and design, and the performance even slightly less compared with the iPhone 6s and 6s Plus. For the exterior design, we have seen many concepts and renderings. Today, the iPhone rendering leaked again, according to reliable sources it is most likely the final design of iPhone SE by Apple. Apparently no surprise to us, but it's enough to attract those users who like the small size and cheap phone.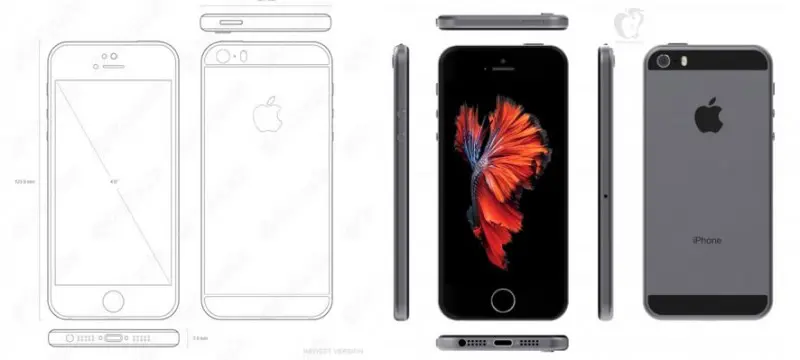 Although the size of iPhone SE equivalent on the iPhone 5s, but it looks like a smaller version of the iPhone 6 and 6s, just adding some different effects in details still. Such as the curved design and outstanding camera sensor.
And learned that camera sensor of this 4-inch "small" iPhone will continue to use the 12 million pixels, but the body thickness increased to 7.6 mm. iPhone SE will boast an A9 chip along with improved cameras, Live Photo functionality and Apple Pay, and will cost a similar amount to the iPhone 5s. Clearly a better battery life in theSE should be not only desirable, but achievable. The Low Power mode introduced in iOS 9 went some way to making amends, but rumours suggest the iPhone SE will feature a 1,624 mAh battery – larger and more powerful than the iPhone 5s' 1,440 mAh battery, but not as beefy as the 6s' 1,715 mAh.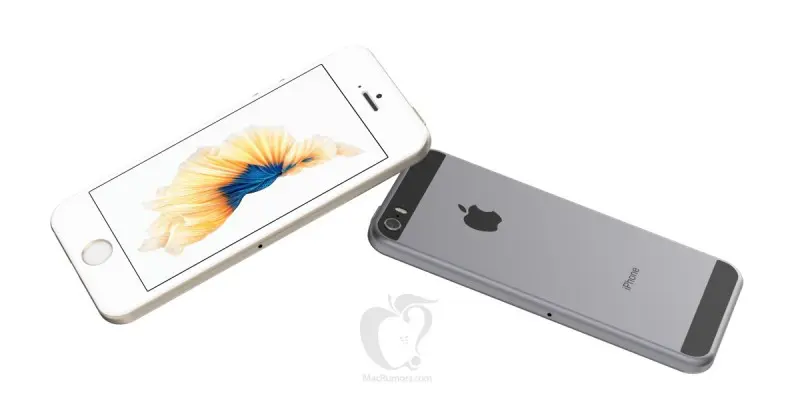 Apple is likely to be reserving long-awaited waterproofing until the iPhone 7 in September. It is now expected that Apple will host its iPhone SE event, where it is also believed the company will announce a 9.7-inch iPad Pro, and more Apple Watch bands, on March 21, with a launch date later that same week.