Today Apple quickly stopped signing iOS 9.1, so currently the only available firmware is iOS 9.2. Although this little impact for jailbreakers, but maybe you jailbreak is ushering in a new iOS 9.2 jailbreak created by 3K Assistant, which is a long-time TaiG jailbreak partner, they always bound this third-party market in the previous jailbreak tool, TaiG.
Recently, a reliable information disclosed by Stephen Chan, who's reported on jailbreaking accurately in the past, 3K Assistant has announced that a jailbreak for iOS 9.2 is coming soon via the Chinese microblogging site Weibo.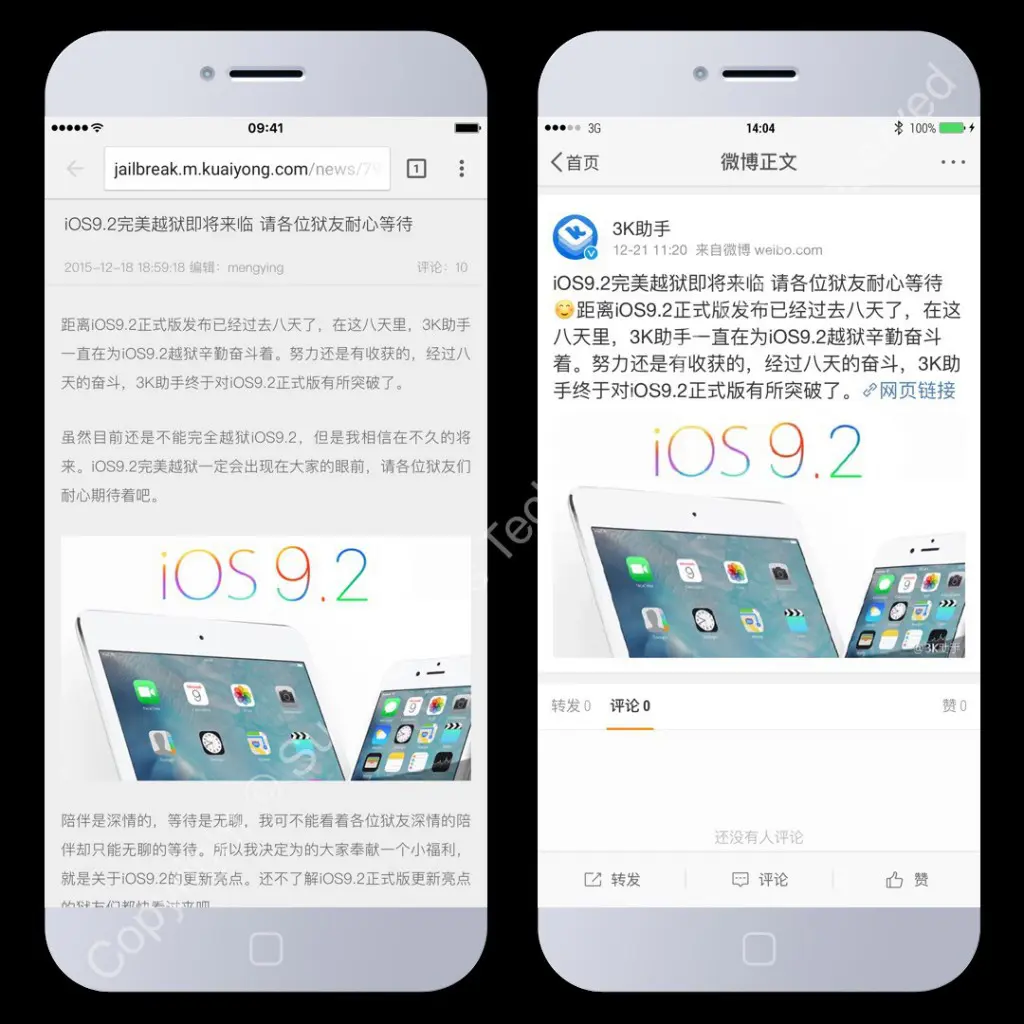 Actually the content simply said their team has been working hard for the iOS 9.2 jailbreak since Apple release it, although the work is not complete at present, but please be patient and looking forward to it. So we can speculate a new TaiG jailbreak tool for iOS 9.2 will be released in the 'near future'.
And perhaps that is a iOS 9.2.1 jailbreak appears in the future, as Apple has already seeded the first beta for the minor software update.