As we all know, iPhone users can not directly download torrents in iOS, unless they install some cydia tweaks on the jailbroken device, course this requires a jailbreak. if your device running on iOS 9.3 or later, obviously this is not feasible.
iOS 9 supports sideload function, just as previously we described installing Gamma Thingy using Xcode on the iPhone, the same way we can install the popular torrent client 'iTransmission 4' on iPhone without jailbreak.
Just follow the tutorial below to learn how to install iTransmission 4, even without a paid developer account.
Steps:
First you need to download three things on your Mac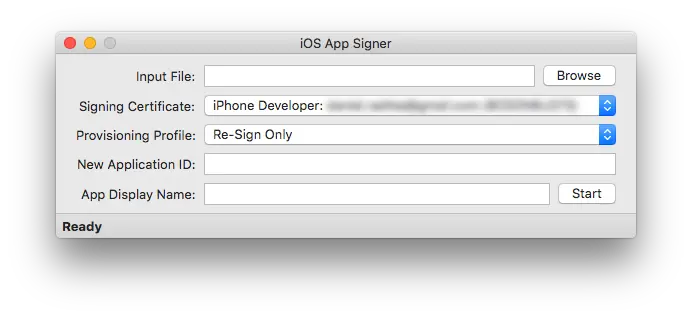 Step#1 Connect your iPhone to Mac, launch Xcode, create a new application and name it iTransmission 4 and enter a unique identifier such as com.yourname.itransmission.
Step#2 In Team box, select the current command or enter the Apple ID settings. If you see a button labeled Fix Issue, click it and skip errors with a profile.
Step#3 Roll and launch Xcode iOS App Signer. Click Browse and double-click on itransmission4_4.6.deb file you downloaded. Select Signing Certificate and a Provisioning Profile and press Start. iTransmission 4.ipa file appears on your desktop.
Step#4 Open the Xcode again, click the Window menu, then Select Devices.
Step#5 Select your iOS-device list, press the "+" and select iTransmission 4.ipa file.
Step#6 iTransmission 4 will be downloaded to your iPhone or iPad.
Step#7 In order to be able to run the application, open the Settings -> General -> Profiles and device management.
Here,  go to the profile you will find in the list of profiles to find, go to the profile, and press the "Trust."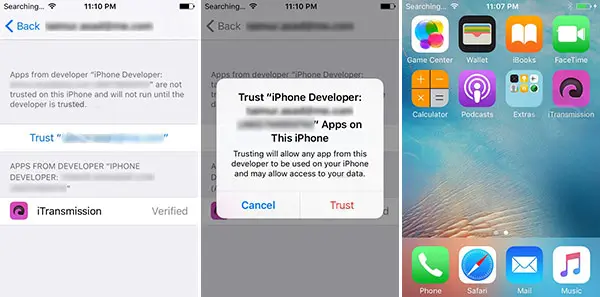 Done, iTransmission 4 already installed on your iPhone, just open Safari, locate any torrent file and click "Upload." Then in the appeared window click the "View" and select iTransmission, so your torrents start downloading.
You can also download the magnet-links to use the content with the Pirate Bay. Just copy its address, then insert it by clicking "+" in the lower left corner of iTransmission to start downloading.