The LED flash on the rear of iPhone presumably is an excellent tool in our lives, it is not only as a fill light when shooting, it is more often used as a quick flashlight for our illumination in the dark environment.
However, Apple's design appears to be some complicated, when we need to use the flashlight in time of emergency, we have to light up the iPhone screen first, then tap on the flashlight shortcut in Control Center to illuminate something in the dark.
Now, this situation can be changed if you jailbroken your iPhone on iOS 9. A new free jailbreak tweak called LockBeam appeared in Cydia Store, which allows you to quickly enable the rear-facing LED flashlight on demand by allowing you to simply tap anywhere on the Lock Screen a certain number of times to toggle it.
Obviously this is more convenient and user-friendly design, this is great for when you only have one hand available, or are impaired, because you don't have to be as precise. Instead, after you've set the amount of taps you want to input to toggle the LED flashlight, you just have to tap that many times and poof – you have a flashlight.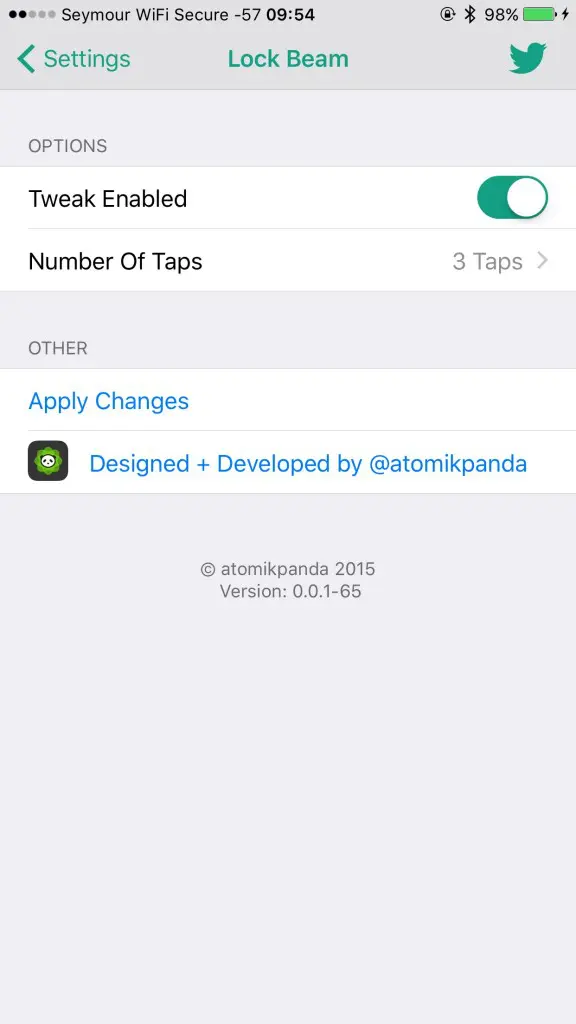 LockBeam tweak is now available at Cydia's BigBoss repository for Free, it works on iOS 9 iPhones. After installtion, the tweak adds a preferences pane to the Settings application where you can toggle the tweak on or off on demand, as well as pick the number of taps you wish to use on the Lock Screen to activate the rear-facing LED flash.