Yesterday, Apple launched several new ads for the Apple Watch, each ad describes a feature or ability of this wearable device, wherein an ad called "Find", which starred by Chloë Sevigny designed to make the user knows how to quickly find the nearby iPhone using Apple Watch.
Unlike the Find My iPhone feature works on iOS devices, this feature utilizes the Wi-Fi or the approximately 300-foot Bluetooth connection between your iPhone and Apple Watch, this means you can not find your iPhone if distance is too far.
How to Find iPhone Using Apple Watch
Step#1 Swipe up on the Watch face to access Glances.
Step#2 From here, just swipe all the way left to the Settings glance where you'll see the Ping option (an iPhone with audio lines). Tap on that.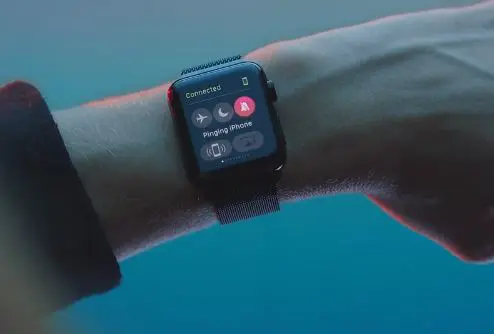 Step#3 Then you will hear a continuous "beep" sound issued by your iPhone. But if you click and hold the "Ping" opition, in addition to hear "beep", the iPhone LED flash will also start blinking. Then you can easily find the device regardless of whether it's on silent mode or not.
Obviously, this trick is very useful for those trying to find nearby iPhone near in the dark,