Today, the well-known technology community Reddit finally launched their own app in the App Stroe, the Ridditers can directly download the Reddit 1.0 app on their iPhone right now.
The Reddit official app allow user to browse your favorite sports team, relationship advice, memes, silly gifs, the latest in news and politics anywhere. You can also search and discover communities by topic or interest in the app,
which also allows you to submit comments, images, links, and stories for others to view and discuss
Reddit 1.0 offers several themes for you customizing, also include a night theme. It will immediately send reminders about your orangereds with Inbox: messages, comment replies, post replies, and mentions.
Download
[appbox appstore id1064216828]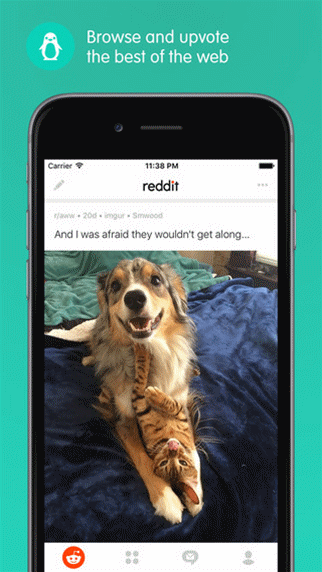 If you download the new Reddit app during launch week, you'll receive three months of Reddit gold absolutely free. This gives you an ad-free experience in the mobile apps, and extra features when browsing Reddit on the web.