To change another language for the WhatsApp running on your iPhone? Here is a simple tutorial guides you how to change WhatsApp language simply through iPhone Settings app.
Like other instant messages applications, WhatsApp also not provide an option to change its own language to another. When you install WhatsApp on your iPhone, it will automatically match the language based on the system language of the device.
So, to change your WhatsApp language to German, Italian, French, Spanish, Arabic, Urdu or whatever, you should first change the system language in the settings app.
How to
On your iPhone home screen, go to Settings > General > Language & Region.
Tap on iPhone Language.
Choose the desired language.
Tap on Done in the upper right corner.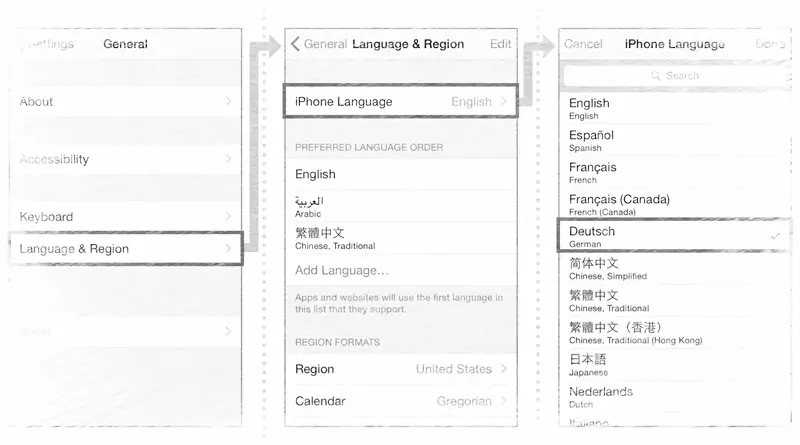 At the end of the language selection process, for a few seconds, the device will display the black screen with the white Apple. Then the phone restarts with the new selected language and consequently WhatsApp will also be "updated".