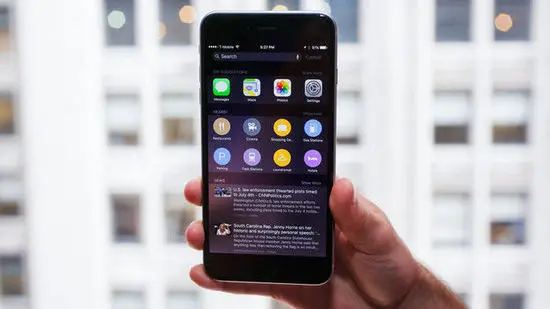 According to relevant reports by ubergizmo and other medias, recently security researchers have discovered a new system vulnerability in iOS that can be exploited to bypass the Lock Screen password, including iOS 8 and iOS 9.
The Security research firm Vulnerability Laboratory where the analyst worked in issued a report for the vulnerability – the vulnerability can cause the app to an infinite loop and lock screen password useless, affects iPhone and iPad running on iOS 8.2 or later, such as iPhone 5, iPhone 6 and iPad 2 and so on. There is no specific information indicate clearly whether this vulnerability can affect other devices.
In fact, in the past such vulnerabilities have been discovered, for example, in 2015 a major security vulnerability were found in iOS 9 that allows user to bypass the lock screen password to access contacts, photos and other apps.
Back to the vulnerability, the malicious attacker can use the flaw to bypass the lock screen password and led to an infinite loop for apps.
The vulnerability exists has affected the security of the device and, if some apps requests an update on your iPhone, then must be cautious. And for the vulnerability, Apple has not yet comment.