Apple today promotes a series of new features for the fourth generation of Apple TV, the most important new feature, called 'Live Tune-In', which allows users to directly watch the live channel on Apple TV through Siri commands. The company specializes recommended CBS, ESPN, and Disney XD, all of which supported by the Live Tune-In feature, but they did not say when the other broadcast  Apps built support for the Live Tune-In.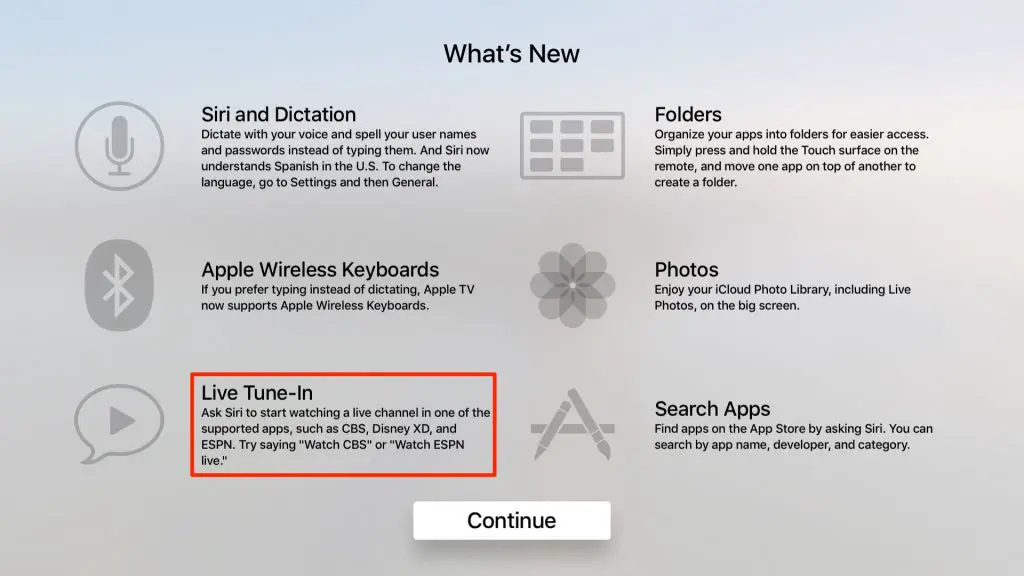 Live Tune-In now works on both tvOS 9.2 and the recently released beta version of tvOS 9.2.1. To use this feature, just tell Siri to 'Watch ESPN' or 'Watch CBS Live' through the Siri Remote.
Note some live streaming apps do require separate subscriptions to be able to watch live TV in the first place, so the CBS app won't work for those who don't have a CBS All Access account.
Other features of this fourth-generation Apple TV also includes support for the full iCloud Photo Library and Bluetooth keyboards, folders, Siri enhancements and dictation.