Today Apple released iCloud for Windows 5 (Note: It is the fifth version of iCloud for Windows, not Windows 5), today's version adds support for iCloud photo gallery, as well as two-step verification. Prior to this, Windows users can only access iCloud photo gallery via the web.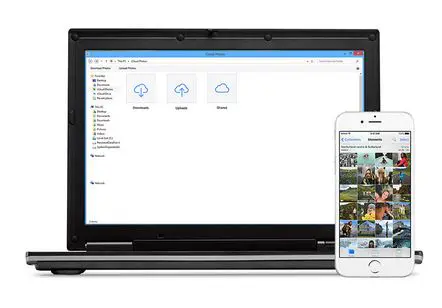 We recommend Windows users upgrading their system to Windows 7 or later versions to take advantage of this update, and the e-mail requires Outlook 2007-Outlook 2013.
iCloud photo gallery allows user to upload pictures and videos on Windows directly, users can view them in the Photos app of iPhone, iPad, iPod touch, Mac and iCloud.com. New photos and videos will be automatically downloaded from iCloud photo library, users can select the "by year" to download the entire series.
In April this year, Apple has released a beta version of iCloud for Windows, but at the time users do not know what new features it really brings.
If you encounter problems when installing Windows version of iCloud, you may wish to seek help from Apple's support forum, where you can find operating instructions on uploading and downloading photos / videos.