Notes is a commonly used stock app on iOS, with it the user can record a lot of trivia, or even privacy, which is indeed very useful on the iPhone, however, in the past Apple not added a security option to lock the Notes until today's iOS 9.3.
New system allows you to lock Notes on Notes app likes other third-party Notes applications, such as Evernote and OneNote.
How to Lock Notes
Step#1 Update or install your iPhone system to iOS 9.3.
Step#2 Then launch the Notes app on the Home Screen and select an existing note (or create a new note if necessary) you want to lock down.
Step#3 With the note open, tap the "Share" button on the top-right and from the bottom row, select "Lock".
As this is the first time you're doing this, you'll be presented with an option to create a password and provide a hint. You only need to do this once and any number of notes you secure will be opened by the same password (when you try to secure another note, all you have to do is enter the password or scan your finger using Touch ID).
Note that the password you choose for your notes does not need to be the same as your iOS or Apple ID password, and in fact should be different from your other passwords for the best security. Similarly, those seeking the highest level of security may wish to consider disabling Touch ID access.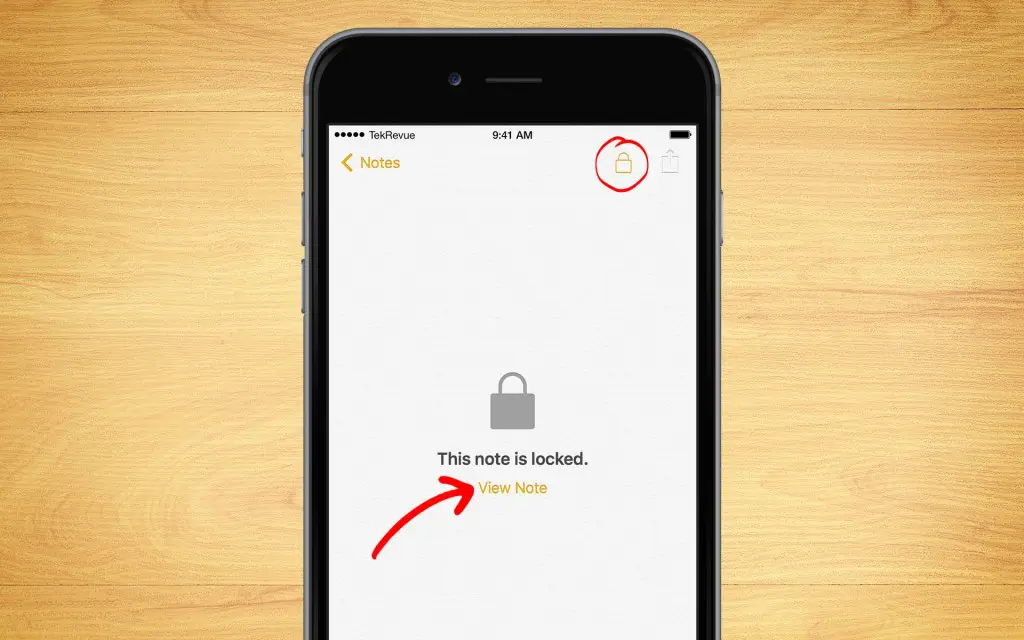 Once you've locked your note, you'll need to enter your Notes password (or use Touch ID if enabled) to open it again. A note's locked status will sync to your other devices, as long as they're running iOS 9.3 or higher, as well as to your Mac as long as it is running OS X El Capitan 10.11.4 or higher.
How to Remove the Lock on a Note
Let's say you don't want to password protect a note anymore. To remove the lock from a note in the Notes app, first unlock and open the note. Then, head back to the share sheet menu you used to add the lock initially. This time, however, you'll see an option labeled Remove Lock. Tap it and the lock will be removed, reverting the note and its contents to a standard, unlocked note.