Apple devices can always communicate with each other, Apple TV as a non-mobile device, the remote control is crucial. But in some cases, you may temporarily unable to find Siri Remote in the vicinity, then you should find an alternative as the remote control using the iPhone or Apple Watch.
Remote is a great companion to Apple TV or iTunes created by Apple inc., you can download and install it on your iPhone to control Apple TV as remote control. Which also installed by default on Apple Watch, just by some simple settings to control the Apple TV using your Watch.
How to Set up Remote app
Step#1 Press the digital crown, into the main interface
Step#2 Open the Remote App
Step#3 Click the "Add Device", you will get a 4-digit code entered on Apple TV
On Apple TV
Step#1 Open the Settings app.

Step#2 From the settings menu, select "Remotes and Devices".
Step#3 From this menu, you will have the option to add a "Remote App" under the "Other Devices" category.
Step#4 Once you select "Remote App", you should see your Apple Watch appear. Go Ahead and select it.


Step#5 Now, enter the code displayed on the Apple Watch's Remote app into the resulting screen.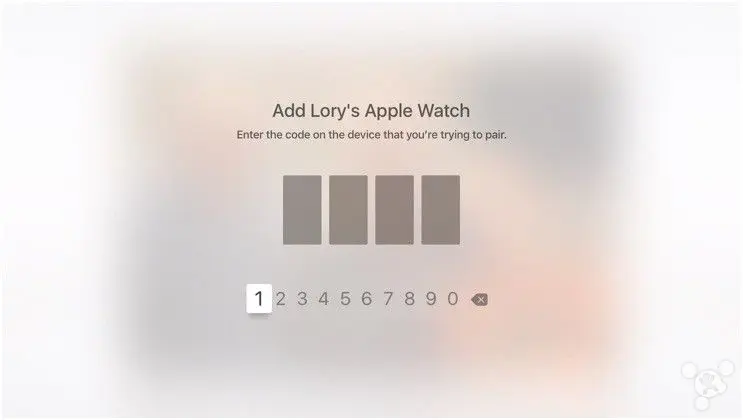 Step#6 Entering the code is as annoying as ever with the Siri remote. If you make a mistake, you have to go to the end of the row of numbers to delete it.
Once you've entered the code, your Apple Watch will be paired with your Apple TV.
Press the Digital Crown to go to the home screen. (If you're not there already.)
Tap on the Remote app.
Tap on the Apple TV icon to connect to your Apple TV.
Swipe up, down, left, or right to move through the Apple TV interface.
Tap the anywhere on the screen to select.
Tap the list button at the top left to return to the device selector screen.
Tap on the Menu button to go back up a level.
Tap on play/pause to start and stop video or audio play
How to Remove an Apple Watch from Apple TV Remotes
On your Apple TV, press and hold down the Menu button to go to the home screen, go to Settings, then click on General -> Remotes -> Click on the name of your Apple Watch -> Click on Remove.
[appbox appstore id284417350]