Home
Tags
Posts tagged with "Maps"
Tag: Maps
Maps is a very important app, whether in our mobile devices or everyday life. Past, to view Maps on Apple TV, we need to...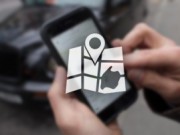 Today, Google brings an important update for their Maps app in iTunes Store. Addition to various bug fixes and the stability and usability improvements,...