Home
Tags
Posts tagged with "Browser"
Tag: Browser
Opera browser is a well-known powerful web browser available on multiple platforms. Today, its Mac and Windows both versions ushered in a major update,...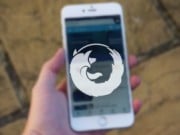 Today, Mozilla officially launched Firefox for iOS with almost desktop-class experience. Firefox v1.1 for iOS includes many powerful features, including: SEARCH INTELLIGENTLY & GET THERE FASTER - Firefox anticipates your needs and...